What is decorative plaster Silk Plaster?
SILK PLASTER is a unique wall and ceiling indoor covering material for interior design giving the surfaces the effect of sophisticated wallpaper covering. What makes Silk Plaster so special? Silk Plaster wall covering is DIY material, which is easily applicable to most of interior surfaces.
The covering consists only of natural products: textile and cotton fibers, decorative mineral additives and adhesive glue. Thanks to these components, SILK PLASTER is environmentally friendly, natural plaster, what is highly important during nowadays. The product is VOC free, it has A+ ranking in France and the best results around Europe.

The liquid wallpaper – what it is? Where is the name come from? The name "liquid wallpaper" is taken because of the application method (the material is wet) and the final result, which remind of wallpaper. SILK PLASTER-material is packed in in about 1 kg-package, and the package contains all needed ingredients, there is only water needed to be add. The wet mass is applied with the help of trowel on surface, such as wall or ceiling. When the material is dry, it reminds of wallpaper because of its structure. All the variety of liquid wallcoverings you can find in our catalogue.
The liquid wallpaper could be easily applied on every surface and in every climate conditions. Such surfaces as bay window, arches and pipes, where the common wallpaper are hardly applicable, Silk Plaster liquid wallcovering in its wet substance is easily applicable almost everywhere, even in rooms with high percentage of humidity and unstable temperatures. Silk Plaster wall coverings will not only decorate the walls perfectly, but also fill the house with cozy atmosphere. The Silk Plaster wallcovering material is also known for its heat- , sound and noise insulation and resistant to fading.
Applying the liquid wallcovering of SILK PLASTER gives the seamless surface. Can you remind yourself how it is to hand wallpaper and to pass the different parts of it and, now, imagine that decorative liquid wallpaper will release from hard work and give you an opportunity to refresh your wallcovering anytime and with minimal effort. The walls should be not perfect even and straight, with Silk Plaster wallcovering easily hide all the imperfections of the walls and ceiling and gives the feeling of comfortable living! The only thing is needed is dry and clean wall and the prepared material according to instruction (see on every package).

Incontestable advantage of Silk Plaster wall covering is easiness in repair. If you use the material in new buildings and it tends after some period of time the cracks to appear, the wall could be moisten with water again and flatten with the water.
Decorative liquid wallpaper is an elastic material and by the house shrinking there are always small splits to appear. There is an easy solution to solve the problem: with the help of spray bottle with water and trowel any imperfection could be fixed in seconds, without complaining, that the work of finishing-team was not correctly made, however they never take a responsibility of they work.

Decorative plaster of SILK PLASTER could be applied in every spaces, even in bathroom (despite places with directly contact with water), in a kitchen – it will not absorb the smells and will not get yellow, as would already mention, its fading resistance abilities. The liquid wallpaper Silk Plaster is also washable material, only if you cover it with water-resistant lacquer.

The liquid wall covering are perfectly matching with other finishing materials: cork, pain, with other decorative wall covering materials and plasters, wallpapers, stones and so on. Silk Plaster is perfectly combined with stucco, allowing to create a cost effective modern and exclusive design in interiors. There are no limit for creativity: Silk Plaster's range of products is presented in more than 100 colors and textures, which could be mixed and combined with each other. We are sure, that you and your children will have a lot of fun and the remodeling is no longer boring. The Silk Plaster liquid wall paper is ecological material and has won an award for its standards in innovation and ecology abroad! Visit our catalog of liquid wall covering. *****! LINK
All possible pictures and examples of interiors design and Silk Plaster – our portfolio is HERE ****LINK. Even the common small flat looks very glamourous with Silk Plaster liquid wallpaper.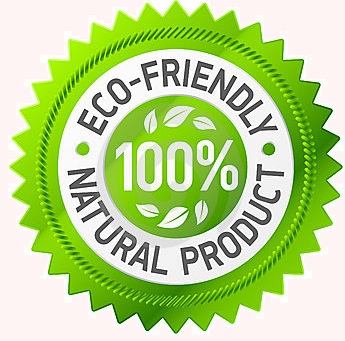 It should be also mentioned, that liquid wallpaper Silk Plaster are popular not only among youth as something undiscovered and unknown, but also older age-groups of consumers are convinced of our product, because of its simplicity in application and big variety of textures and colours. These are the two essential advantages, which motivates our clients to choose Silk Plaster among other wall covering materials as wallpaper and paints.
Liquid wallpaper Silk Plaster – is Do-It-Yourself (DIY) material. And we truly believe it is so, because even a child could applicate it.

SILK PLASTER is durable decorative plaster with guaranteed quality. Silk Plaster – is ecological material, without smell, is recommended for interiors with different specification. All of the components are recognized as safe and the product is certified in many countries worldwide, including Europe!